Here are some moments from a great night filled with fresh, innovative artwork and lively conversation. So proud to be included in this very well curated exhibition alongside such talented artists (including FAITH RINGGOLD).
New Directions in Fiber Art
February 9 - June 16
[artwork: Overcoat, Mixed media with embroidery and silkscreen on fabric, 51 x 34 inches]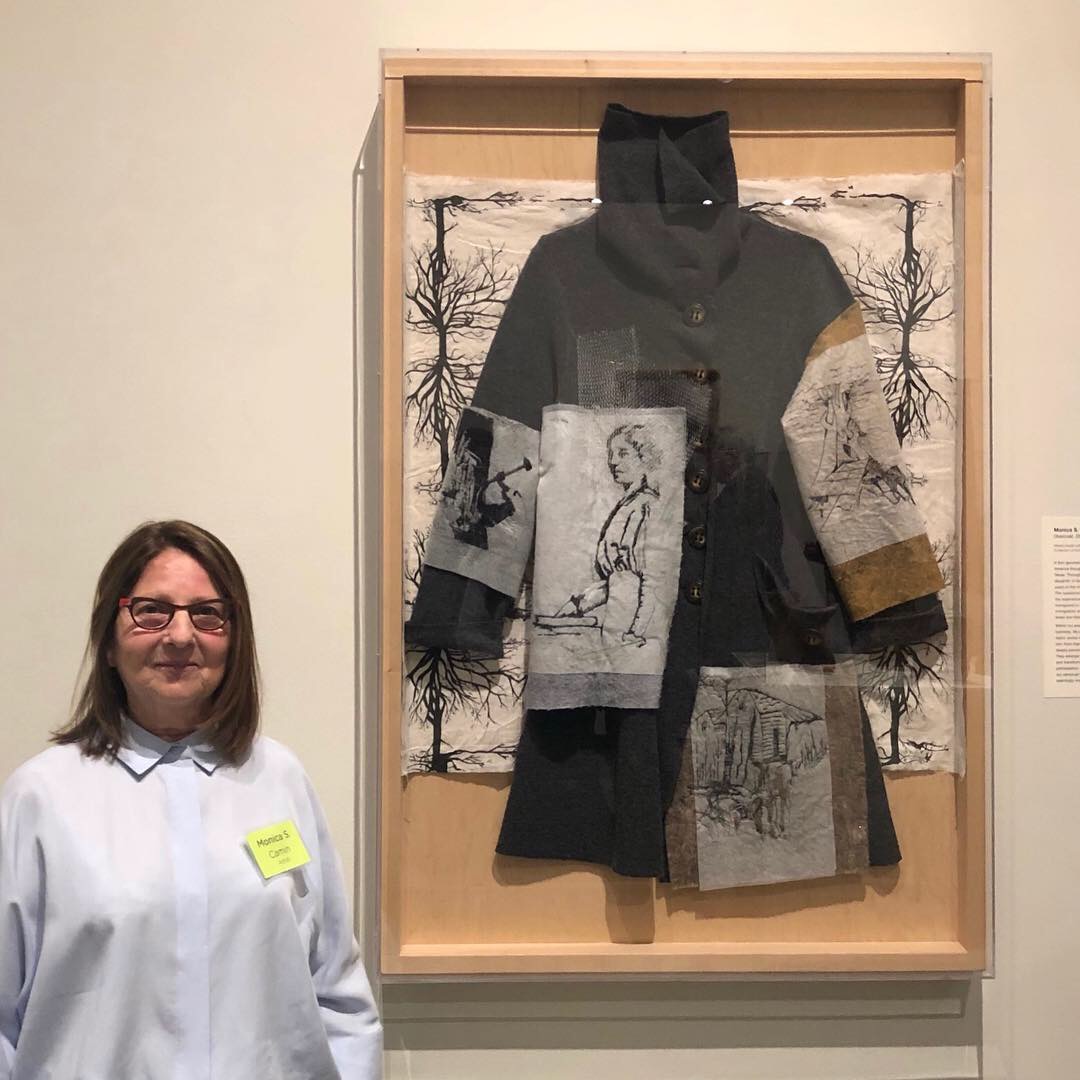 "MAM will be exhibiting New Directions in Fiber Art, the New Jersey Arts Annual exhibition highlighting New Jersey's visual artists sponsored by the New Jersey State Council on the Arts. This juried show will consist of works created in the array of traditional and contemporary fibrous materials and methods all completed since 2015.
As humanity relies increasingly upon technology, there is a growing appreciation of the personal, sensuous delivery of mood and content through the familiar components of fiber. Putting forth the discoveries of their world and times, these artists engage the expressive potential of ancient methods with contemporary voices."